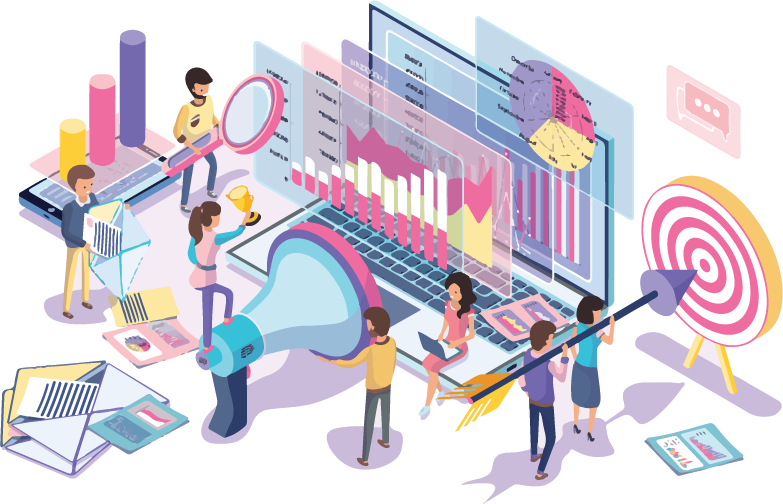 Want to expand your business?
Are you having trouble expanding your business to several levels? We're here to RE-INNOVATE your brand across all digital platforms.
With Result Driven Attitude
Data-Driven, as a dependable Branding Agency, arranges smartly developed integrated campaigns that provide clients with a flawless experience. We are a dedicated Digital Marketing Agency that uses cutting-edge technology to get the desired outcomes for our clients.
When it comes to our services, we take a forward-thinking approach. When you entrust us with the task of managing your marketing initiatives, we also supply bespoke solutions. Working in unison with your in-house team, we may also supply you with specialized marketing services. This one-of-a-kind offering that we make to our clientele is what makes us stand out among our competitors.
Having worked with Sundar for a while now, I am thoroughly impressed by his commitment to his tasks, by his enthusiasm and his willingness to learn about our products in detail. He is an excellent lead generation professional and I recommend him without hesitation.
I have found Sundar to very motivated and professional, he sets out to achieve his goals and I would highly recommend him as a sales professional.
Karthik is polite, diligent and an analytical person. As a leader, his company has capacity and ability to do business development in Enterprise sales. He is patient, methodical, facts driven and is always eager to explore new initiatives. He is a resourceful person to work with. We look forward to working with him long-term
Sundar, young entrepreneur / Co-founder of Data - Driven... I am associated with this organization for Database generation and web based campaigning. They are doing a fabulous job in contacts mining, they follow the best practices to deliver the expected results. Sundar is a SME when it comes to lead gen and email campaign.