Best B2B & B2C Digital Marketing Agency
Partner with us and gain access to a suite of budget-friendly digital marketing services that can help you increase your online visibility, drive traffic to your website, and convert more leads into customers.
We Provide ROI Driven Solutions For Your Business
"Innovate your brand strategy with custom digital solutions, boost engagement and drive growth."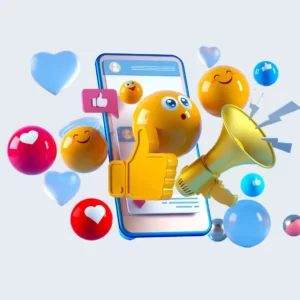 We are the Best B2B & B2C Digital Agency helping brands worldwide
DataDriven is a top digital marketing agency that assists businesses of all sizes in India not only limited to Chennai, Bangalore, Mumbai, Delhi, and Hyderabad in reaching their online objectives. With 5+ years of experience and 100+ happy clients, our team of experts excels in SEO, PPC, social media, email marketing, and more. We're a top 20 lead generation company, according to Designrush, and are constantly learning to provide the best service. Contact us for a free consultation to take your business in these cities to the next level.
"Don't use social media to impress people; use it to impact people."
– Dave Willis
Digital Marketing Services We Offer
DataDriven offers various digital marketing services including SEO, PPC, social media, email marketing, and more to help businesses achieve their online goals.
Latest Projects We Have Done
"Discover our latest and innovative projects, showcasing our commitment to delivering exceptional results."
"Our exceptional service has received praise from clients, transforming their businesses with increased success."