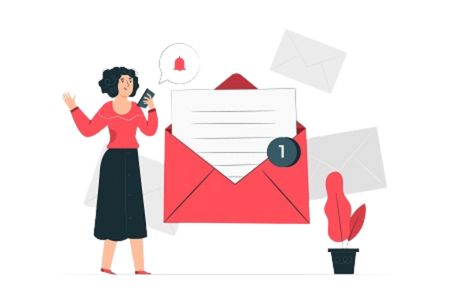 Are you looking to boost your business's sales and reach new customers? We understand the importance of staying connected with your customers and clients. That's why we offer Outbound email marketing services that help businesses of all sizes achieve their marketing goals.
We specialize in crafting effective cold email campaigns that get results. Our experienced marketers will work with you to understand your business's unique needs and goals and create a customized email campaign that targets the right audience and delivers the right message.

Our services include:
Targeted email list building: Our in-house data team research and compile a list of potential customers who are most likely to be interested in your products or services.
Email copywriting: Our team will write compelling email copy that grabs the recipient's attention and encourage them to take action.
Campaign management: We'll handle all aspects of your email campaign, from scheduling and sending emails to monitoring results and making adjustments as needed.
Email Deliverability: We have an expert team that ensures your emails are delivered in Inboxes.
Reporting and analysis: We'll provide detailed reports on the performance of your campaign, including open rates, click-through rates, and conversions, so you can see what's working and what needs improvement.
Let us help you reach new customers and grow your business with our Email Marketing service. Contact us today to learn more and get started.