Email Marketing – Inbound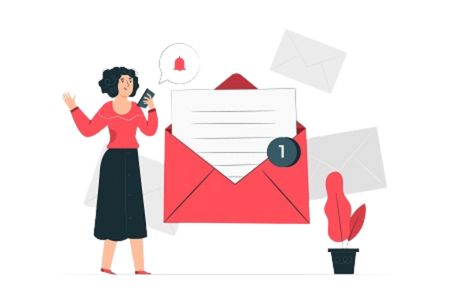 Inbound Email Marketing is an efficient way to connect with potential customers. Our B2B & B2C Inbound Email Marketing service can assist you in developing connections and increasing sales with your ideal audience.
We are experts in developing successful email campaigns that aim to attract and convert leads into paying clients. Our team of seasoned marketers will collaborate with you to comprehend your business's specific needs and objectives, and create a personalized email strategy tailored to your target audience.
Our services include:
Lead Magnet and Landing Page Design: We'll develop intriguing lead magnets such as ebooks, whitepapers, and webinars, and design landing pages that convert visitors into leads.
Email Automation: We'll establish automated email campaigns that nurture leads and convert them into paying customers by providing valuable content and offers.
Email Copywriting and Design: Our team will craft compelling email copy and design eye-catching templates that grab the recipient's attention and encourage them to take action.
Campaign management: We'll manage all aspects of your email campaigns, from scheduling and sending emails to monitoring results and making adjustments as necessary.
Reporting and analysis: We'll provide detailed reports on the performance of your campaigns, including open rates, click-through rates, and conversions, so you can understand what is working and what needs improvement.

We have experience in MailChimp, ConstantContact, Sendinblue, Klaviyo and Yesware.
Don't miss out on valuable sales opportunities. Let us assist you in building relationships and driving sales with our B2C Inbound Email Marketing service. Contact us today to learn more and get started.